Cloud Services for FairCoop
fairkom is providing cloud services to members and promoters of the FairCoop community.
Get a Single-Sign-On account here (provide your normal e-mail account when asked). In case you want to edit FairCoop files in nexctcloud, please ask to be put it in the fair.coop group here.
Use the following services with fairlogin:
Not yet connected to Single-Sign-On:
Fair-Coin.org Webseite
forum.fair.coop (Discourse, Ivan)
org.fair.coop (Redmine, Ivan)
market.fair.coop
use.fair-coin.org
OCP
Please use the gitlab issue tracker to provide feedback on fairlogin services or if you would like to add a service or need a special login (with e-mail or in faircoop group) or if you want to federate your ID server. See also fairapps.net for a complete list of services available by fairkom.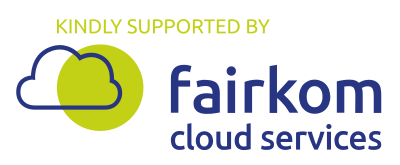 fair.coop is an open collective for equality, ecology and a fair economy, strongly committed to use open source technology.
Pick up an open task