Cloud Services for fair.coop
Access to documents, e-mails, calendar and wiki
fairkom is providing cloud services to members and promoters of the fair.coop initiative.
Get a Single-Sign-On account at one the following services (click on "fairlogin" and "Registration" and provide your normal e-mail account when asked):
Not yet connected to Single-Sign-On (we are working on it):
Fair-Coin.org Webseite
GroupOffice with

free e-mail account with your domain
files (downloads and uploads seamless to your desktop when Java is installed
calendar (sync with your smartphone e.g. with DavDroid)
tasks
sync files via owncloud
edit notes in DokuWiki (you need to be logged in in GroupOffice in another tab to be able to edit Wiki pages)
access your private mails with your @cloud.fair.coop e-mail address (and read locally, use mailserver allmenda.net)
Please use the gitlab issue tracker to provide feedback on fairlogin services.
Due to the re-engineering of the login system, we are currently not issuing new e-mail accounts for GroupOffice. Please get back later.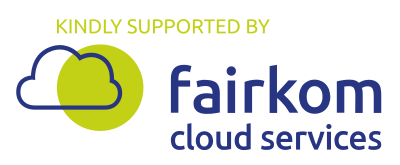 fair.coop is an open collective for equality, ecology and a fair economy, strongly committed to use open source technology.
Chart FAIR (red) vs BTC (blue)
Pick up an open task